4th International Beauty, Care and Cosmetics Fair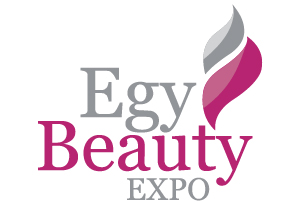 The Only Meeting Point for Cosmetics, Hair Products, Perfumes, Fragrances Industry, Packaging, Raw Material and Contract Manufacturing in Egypt and Africa. The 3rd edition of Egy Beauty Expo held in 2021 was a huge gathering of the international cosmetics and beauty community, attended by 15.000 visitors from 20 different countries including 75% trade visitors and 200 exhibitors from 15 countries. 2023 edition of Egy Beauty Expo will be providing a great matchmaking opportunities for exhibitors through B2B program, which allows Exhibitors and buyers to pre-arrange their meeting agenda four months prior to the show with all prospect buyers and trade visitors from all over the world. In addition to that, we provide O2O (online to Offline matchmaking platform) which serves exhibitors with consistent business opportunities 24/7.
4th International Beauty, Care and Cosmetics Fair
Exhibitor Product Groups : 
Cosmetics and Skin Care

Beauty Salon Products

Skin and Body Care Products

Nail Care Products, Tools & Accessories

Spa Products

Organic & Natural Cosmetics

Hair Care Products & Salon Suppliers

Hair Salon Products

Hair Colorants

Waxing Treatments

Machines & Accessories

Professional Manicure/Pedicure Application

Salon & Spa Equipment

Fragrances & Perfumes

Fragrance Chemicals

Essential Oils

Finished Fragrances

Air Fresheners

Solid Perfumes

Incense Sticks

Perfumed Candles

Packaging, Raw Materials & Contract Manufacturing

Packaging – Closures, Caps: Atomizers & Sprays, Blister Packaging

Packaging- Containers: Cartons, Die Cutting, Embossing, Enameling

Raw Materials: Natural, Herbal, Adhesives, Chemicals, Dyes, Foils, Fragrances, Etc.

Machinery- Packaging & Processing

Testing & Certification Services

Testing & Research Lab

Private Labels

Aerosol Cans, Caps, Containers, Valves, Spray Pumps, Crimpers

Bottles- Cans- Jars: Paper, Plastic, Transparent

Contract Manufacturing

Medical Cosmetic Products

Cosmeceuticals

Organic & Natural Cosmetics